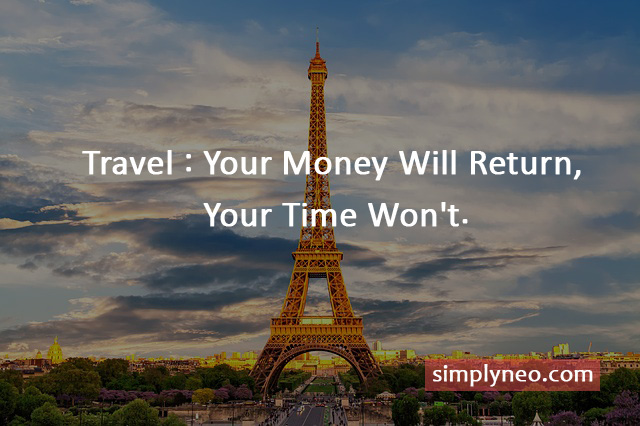 Travel : Your Money Will Return, Your Time Won't
---
"Work, Travel, Save, Repeat"
---
A journey of a thousand miles begins with a single step
---
"Once a year, go someplace you've never been before." – Dalai Lama
---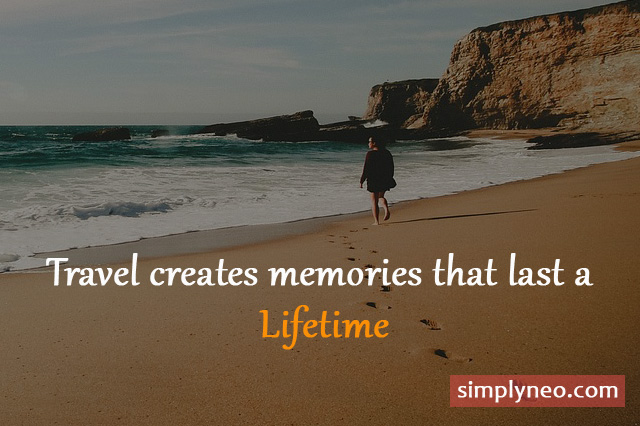 Travel creates memories that last a lifetime
---
Don't tell me how educated you are, tell me how much you traveled. – Mohamed
---
"You don't have to be rich to travel well. " – Eugene Fodor
---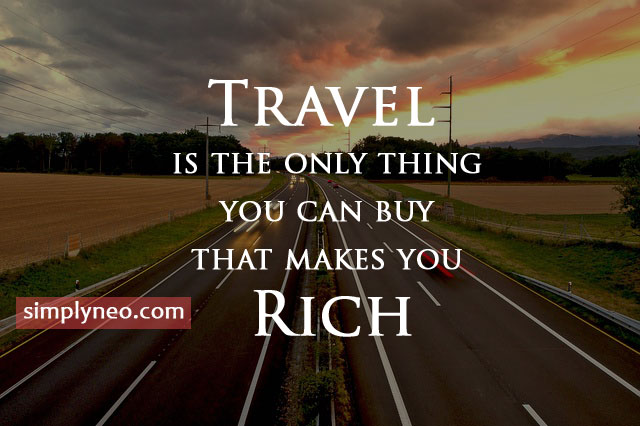 Travel is the only thing you can buy that makes you rich.
---
To travel is worth any cost or sacrifice – Elizabeth Gilbert
---
"Live your
life
by a compass, not a clock." -Stephen Covey
---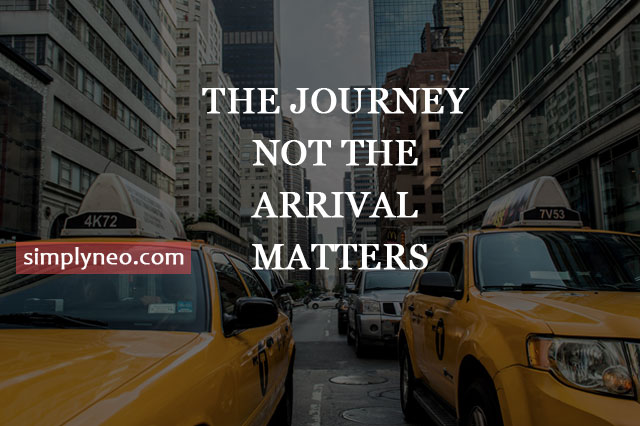 The journey not the arrival matters. – T.S. Eliot
---
"Then I realized adventures are the best way to learn."
---
"Better to see something once than hear about it a thousand times"
---
---
"Travel is never a matter of money but of courage." – Paolo Coelho
---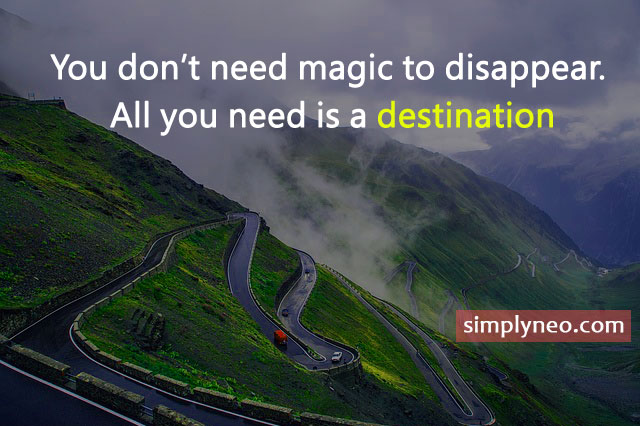 You don't need magic to disappear. All you need is a destination
---
"Traveling – it leaves you speechless, then turns you into a storyteller." – Ibn Battuta
---
"Don't listen to what they say. Go see."
---
"Because in the end, you won't remember the time you spent working in the office or mowing your lawn. Climb that goddamn mountain." – Jack Kerouac
---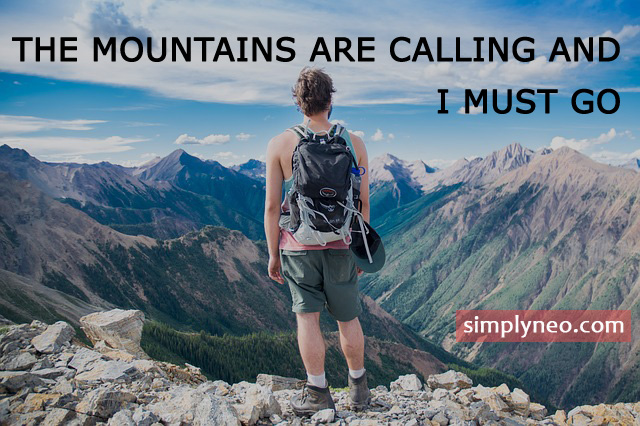 The mountains are calling and I must go.- John Muir
---
"Travel far enough, you meet yourself" -David Mitchell
---
"I
love
places that make you realize how tiny you and your problems are…"
---
Love yourself. Stay happy.
Live life to the fullest, and focus on the best things in life!

Quotes you may like!